Reading Time:
4
minutes
NOTE: This podcast and the write-up contain adult language.
Reminder: I'm starting every podcast episode by addressing one topic or answering one question that you bring to my attention via our WLC Podcast email address: podcast@wholelifechallenge.com. Send anything you think would be of value for me to see or any thought or question you'd like me to talk about or answer. While I can't guarantee your question or topic will get addressed on the podcast, I do promise to read what you send!
Miki Agrawal is a passionate bundle of entrepreneurial and creative energy. She was named 2015 Social Entrepreneur of the Year at the World Technology Awards and her revolutionary underwear product THINX was named one of Time Magazine's "25 Best New Inventions of 2015.″ Miki was also the recipient of the TriBeCa Film Festival's "Disruptive Innovation Award" and was named one of the "Top 20 Millenials on a Mission" by Forbes.
My connection to Miki began with a simple advertisement in my Facebook feed for a product called Tushy. Tushy is a simple and inexpensive add-on bidet for your toilet. I had absolutely no idea when I got it how it would change my post-pooping life. It's like my sphincter can rest and recover from fifty years of butt wiping. I did the math — I've wiped over 125,000 times since birth. No wonder it can use some recovery.
By the way: If that wasn't a clue for you, we talk very candidly during the podcast about topics most people keep private. If this makes you uncomfortable, I recommend you put your discomfort aside and listen anyway.
Back to Tushy. I was so stoked about mine that I almost immediately ordered a second one. I also contacted their customer service and asked to be introduced to their founder to have her here as a guest on the podcast!
During the podcast, Miki talks about how she got where she is today and what keeps her on track on a daily, weekly, and monthly basis. She shares her favorite meditation technique and app, what she's learned from years of working with a life coach, and how she keeps her creative juices flowing (she doesn't have a shortage of ideas — ever).
I hope you enjoy this conversation as much as I did!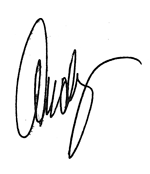 P.S. If you only have five minutes, listen at 40:52 where Miki tells the story of the only time she overslept through an alarm clock. It was the morning of September 11, 2001 when she was supposed to be at the World Trade Center.
Links Mentioned
Follow Miki on Instagram and Twitter.
Miki Agrawal — Miki's website.
Tushy — "The Loveliest Way to Clean Your Dirtiest Bits."
Thinx — "Period Panties for Modern Women."
Daybreaker — Early morning dance parties created by Miki's twin sister.
Dr. Mark Hyman — Website for the functional medicine doctor.
Max Stossel — Website for the poet, filmmaker, and social media strategist.
George Carlin — Website for the prolific stand-up comedian.
If you enjoyed this podcast, here are a few others to check out:
Darya Rose — How to Use Logic and Science to Get Healthy
Mary Shenouda — The Paleo Chef, on Living Your Dream Life