Reading Time:
5
minutes

Available On:
---
Ryan Munsey is a writer, podcaster, speaker, and high-performance consultant. He has worked with professional and Olympic athletes, Navy SEALs, and entrepreneurs — helping them optimize their minds and bodies, win medals, further their careers, and build multiple six-figure businesses. His work has been featured in Fortune Magazine, Men's Health, and Men's Fitness. Ryan is the author of his brand new book, F*ck Your Feelings (now available on Amazon in Paperback and Kindle editions), and the host of The Better Human Project podcast.
It takes us a bit to get to the real heart of Ryan's work as we spend the first part of the conversation getting to know a bit more about who he is and why we should pay attention. His new book is about how we're all getting wagged by our tails. In a nutshell, when you rely predominantly on your feelings to make important regular decisions, you're using your limbic brain, which is designed to make quick decisions and protect you from danger. It doesn't take into consideration your truer, deeper values, what you stand for, and who you truly are. Therefore, the actions it has you take based on its interpretation of the situation don't necessarily represent your best interest or your best self. It's an important distinction and the conversation we have about it is fascinating.
Look for that part of the conversation, but don't miss the other nuggets of wisdom sprinkled throughout. Enjoy!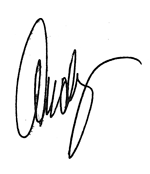 P.S. If you enjoy the podcast, please help us spread the word by sharing it with your friends, subscribing and leaving a review. Your written reviews in iTunes go a long way in helping us get the word out. Here's a link to do just that – bit.ly/wlc-podcast. Thanks in advance for your help and support!
---
This episode is brought to you by The Good Kitchen.

One of the best things I've ever done is to get prepared, Whole Life Challenge-compliant meals delivered to me during the week. It makes my life so much simpler, eliminates any questions I might have about healthy food for those meals, and reduces the number of decisions I need to make each day.
I highly suggest trying it out. It was a game-changer for me. The Good Kitchen will deliver pre-made, chef prepared, WLC-compliant meals (breakfast, lunch, and/or dinner) right to your front door via FedEx.
A special offer for podcast listeners: get 15% off your first order. Just use this link: thegoodkitchen.com/wlc
---
Episode Notes – #129: Ryan Munsey
How Ryan "accidentally" got obsessed with the world of human performance at Clemson
Getting his first job after college – why he decided to go the route of fitness modeling in NYC
The commodity of fitness modeling – how it's not all that it's cracked up to be
Virtuous modeling from his parents and values – how they helped Ryan make some hard decisions early on
How taking the core curriculum science classes toward his engineering degree set Ryan up (without him knowing it) to have the tools for a future as a human optimizer
The carnivore diet – a radical experiment
The lost value of eating organ meats like liver (and the convenience of liverwurst).
Meeting his future wife, becoming a personal trainer, opening a gym
Working full time for Natural Stacks and building the Optimal Performance Podcast
How reading Tim Ferriss' "The 4-Hour Workweek" got Ryan thinking about how to set up his life to get what he wanted
Building his own new business and podcast – The Better Human Podcast"
Ryan's new book, called "F*ck Your Feelings". It's a book that is a neurobiological exploration of why some people have success and others don't, answering the question, "Why do we fall short of achieving what we want to achieve?"
95% of our decisions are based on how we feel in a particular moment.
How our physiology affects our decisions and feelings.
Neurobiological definition of an emotion – a mental experience of a physiological state.
Since the limbic system can't think outside of the "now" as it's wired for speed and survival, it's not necessarily beneficial.
What are your values? What do you stand for? If you are the best version of yourself, what actions would you be taking on a regular basis?
The importance of identifying your values and why it's such an important part of good decision-making.
If you had no one, no resources, and no information to help you and you wanted to get into shape, what would you do?
Using the Pomodoro technique to get things done.
Ryan's non-negotiable habits: light therapy and cold showers in the morning
The unpublished story of the origin of Corn Flakes – it's not at all what you think it is
Connect with Ryan Munsey
Selected Resources from the Episode
---
Have a question? Have feedback? Want to connect?
Email Andy at podcast@wholelifechallenge.com, or
Connect on social media with Andy directly at Twitter, Instagram, or Facebook
Leave a podcast review – bit.ly/wlc-podcast
---
If you enjoyed this podcast, here are some others to check out:
108: Ryan Parsons — The Tremendous Power of Self-Patterning
99: David Allen — The Art of Stress-Free Productivity