Reading Time:
5
minutes
Available On:
---
Drew Logan is a TV personality, best selling author, and celebrity fitness expert. He is also what doctors believe to be the only person to survive three sudden cardiac arrests in one night. Since that night, and partly because of it, Drew has dedicated more than 20 years of his life to helping people reach their full physical, mental, and emotional potential.
As the star of Sylvester Stallone's 2016 NBC reality TV show, "STRONG", Drew was recognized as one of the nation's top ten elite fitness experts. His cutting-edge book, 25Days: A Proven Program To Rewire Your Brain, Stop Weight Gain, And Finally Crush The Habits You Hate – Forever became both an Amazon and Barnes &
Noble bestseller. Drew has been featured on NBC, on The Jillian Michaels Podcast, on superhumanradio.com, in Esquire, People, Mademoiselle, Huffington Post, Buzzfeed, Thrive, and Parade Magazine.
In the years after his hard-fought initial recovery, with help from a very rare & talented Cardiac Alert Service Dog named "Lucky"), Drew is more determined and focused than ever to live a life that would change others lives
dramatically.
Drew is a guy that is out there doing it. He's not just talking about it. The experiences he's had in his life have shaped him, and given him a unique perspective that he's using to help others achieve the lives of their dreams. In a world like ours, where many people with the fame and notoriety of a guy like Drew  would be inaccessible, standoffish, and resistant to share too much of their personal stories, Drew is the anthesis. He picked up my call to his cell phone and we yapped the first time we spoke like we had known each other for years.
Hope you enjoy the conversation as much as I did!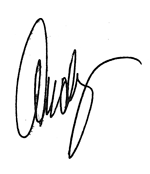 P.S. If you enjoy the podcast, please help us spread the word by sharing it with your friends, subscribing and leaving a review. Your written reviews in iTunes go a long way in helping us get the word out. Here's a link to do just that – bit.ly/wlc-podcast. Thanks in advance for your help and support!
---
This episode is brought to you by The Good Kitchen.

One of the best things I've ever done is to get prepared, Whole Life Challenge-compliant meals delivered to me during the week. It makes my life so much simpler, eliminates any questions I might have about healthy food for those meals, and reduces the number of decisions I need to make each day.
I highly suggest trying it out. It was a game-changer for me. The Good Kitchen will deliver pre-made, chef prepared, WLC-compliant meals (breakfast, lunch, and/or dinner) right to your front door via FedEx.
A special offer for podcast listeners: get 15% off your first order. Just use this link: thegoodkitchen.com/wlc
---
Episode Notes – #126: Drew Logan
Drew's NY Times bestselling book – 25 Days: A Proven Program to Rewire Your Brain, Stop Weight Gain, and Finally Crush the Habits You Hate–Forever
How Drew became the first person ever to die 3 times in one night from sudden cardiac arrest
The difference between a heart attack and sudden cardiac arrest
About 200,000 people/year have a sudden cardiac arrest and only 3-5% live… half of that if they have it at home (not in the hospital).
There are no other known cases a person surviving 3 cardiac arrests in one night.
How an incredibly stressful business predicament caused The business situation that lead to incredibly high stress levels which were a significant contributor to the cardiac arrests
Why cognitive brain function is so important and how Thomas Edison knew it.
Drew was in a total brain fog after the event – lots of memory issues, and short-term memory loss
Rehab involved brain games and reading
In going back to work, he couldn't recall clients programs
How Drew came up with the idea for 25 days: It was his personal solution to solve his memory challenges.
How negative neurological patterns come about and effect your progress
Watching 25 Days climb the rankings on Amazon.com, including Tom Brady's book.
How Drew assembled a team to help him write his book
The importance of perspective – someone, somewhere almost always has it worse than you do
Flipping stress from something to avoid to something seek, as stress equals growth and learning
How Drew deals with stress – his daily practice of early morning walk with his dogs
Drew's evening routine, getting to bed early sets up success in mornings
The importance of a gratitude mindset
How Drew's path to his career as a trainer came through a shoulder injury in the weight room
Drew's acronym for HOPE: Humble/Honest. Opportunities/Obstacles. Plan/Poise. Execute.
Drew's dog, Lucky, is a cardiac alert dog who is trained to smell rapid increases in cortisol levels.
Finding a way to love what you do by defining success and being honest with yourself.
Life is not a dress rehearsal. Put your energy to making it into something you love – instead of complaining.
If you're in a rut, change something anything – the time you wake up, your route to work, where you go for lunch. Take a different action, even if it's completely unrelated to what you think your issue is.
Connect with Drew Logan
Selected Resources from the Episode
---
Have a question? Have feedback? Want to connect?
Email Andy at podcast@wholelifechallenge.com, or
Connect on social media with Andy directly at Twitter, Instagram, or Facebook
Leave a podcast review – bit.ly/wlc-podcast
---

If you enjoyed this podcast, here are some others to check out:
15: Kristin Kaschak – The Girl With the Butter
27: Gretchen Rubin – NY Times Bestselling Author and Habit Expert