Reading Time:
4
minutes
Danny Dreyer, our guest on this week's podcast, is the co-founder of ChiRunning and ChiWalking, revolutionary forms of moving that blend the subtle inner focuses of T'ai Chi with running and walking. His study of T'ai Chi with Master Zhu Xilin and internationally renowned Master George Xu, along with his 35 years of experience running, racing ultra marathons, and coaching "intelligent movement" have all come together to make ChiRunning what it is today. Thousands of people have experienced profound results through ChiRunning and ChiWalking techniques.
Since 1999, ChiRunning techniques have been reducing, preventing, and helping people recover from running injuries. Even if you've never thought of yourself as a runner, ChiRunning (and ChiWalking) can help you improve your efficiency and performance, and make running pain-free, easier, and truly enjoyable. This episode of the WLC podcast features technical advice for efficient, pain- and injury-free running
Besides (and possibly more important than) his running accomplishments, Danny's lifestyle is focused on holistic living and personal wellness. Just as the WLC teaches, healthy eating, physical exercise, and rejuvenating activities such as meditation are the foundation of his day-to-day life. Please join us to discover some of Danny Dreyer's techniques that tap into your inner strength and power, and maybe you'll be ChiRunning soon, too!
Want more for free? Danny offers three free videos to new email list members. You can sign up and watch them on ChiRunning.com.
Episode Bullets:
How did you create the ChiRunning technique?
How do you make a living at coaching running?
Why do we forget how to run?
How does being barefoot change how we run?
Why do Kenyans run so well?
Explain the physics of running, and how ChiRunning works with them.
Why is running upright inefficient?
How does Tai Chi inform your running technique?
Why is finding my center so important to efficient running?
How do I find my center?
Live Demo: Andy tries out ChiWalking
What should my arms be doing when I run?
Is being fast really just as simple as getting rid of what slows me down?
How do I run without using my legs?
How do Pose Running and ChiRunning approaches differ? Why?
How does speed come from relaxation?
How is ChiRunning like running on a treadmill?
What's the "rubber band effect" and how can it help me run more efficiently?
What is the biggest difference between Pose running and ChiRunning?
How can I learn to twist my hips? Why would I do that?
What kind of tools (such as HR monitors) do you recommend and also use yourself?
If you could only give three pieces of advice to improve a person's running, what would they be?
What new things are you up to right now?
What is "neural training" and how have you incorporated it into your running instruction?
Do you have a specific routine that you like to follow for effectiveness in your life?
Why no electronic screens and no eating after 8PM?
When and how often do you meditate? How has it helped you?
How do you use Tai Chi in your life, besides as the basis for your system of running?
What's the difference between Qi (as in Qi Gong) and Chi (as in Tai Chi)?
What kind of diet do you follow?
What's your favorite healthy substitute for ice cream?
Do I have to be a runner to benefit from your techniques?
Where can we find you for Chi Walking and Chi Running instruction?
Enjoy!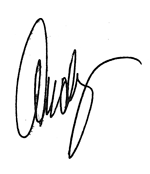 P.S. If you only have five minutes, listen at 1:06:00 for the three pieces of running advice Danny would give if he only had five minutes to coach you and could never follow up.

BIG THANKS to Danny Dreyer! If you enjoyed this podcast, click here to thank him on Twitter.
---
Episode Resources:
Ultramarathon
Team in Training
Leadville 100
Western States Endurance
Ironman
Olympic Distance Triathlon
Dr. Romanov – Pose Method
Usain Bolt
Sympathetic Nervous System
Parasympathetic Nervous System
Vevo Barefoot Shoes
Lee Saxby
New Balance Minimus Shoes
Eco Challenge Race
San Juan Solstice 50
Ian Adamson
Xero Shoes
Lems Shoes
Altra Shoes
Correct Toes – Ray McClanahan
Vibram Five Fingers Shoes
If you enjoyed this podcast, here are some others to check out:
99: David Allen — The Art of Stress-Free Productivity
102: Dorothy the Organizer — Declutter Your…Everything
Connect with Danny Dreyer
ChiRunning Website
Danny Dreyer on Twitter
ChiRunning on Facebook
ChiRunning on Instagram
Connect with Andy Petranek to offer feedback or ask a question:
podcast@wholelifechallenge.com
Twitter
Instagram
Facebook
Rate and Review the Whole Life Podcast:
Reviews of the podcast go a long way in helping us spread the word and grow the community. If you enjoy listening and are receiving value, please do us a favor and click this link, then click <open in iTunes> to leave us a review!