Reading Time:
3
minutes
Dr. Andrew Hill is one of the top peak performance coaches in the country. He holds a PhD in Cognitive Neuroscience from UCLA's department of Psychology and does research on attention and cognitive performance. Dr. Hill is the founder of Peak Brain Institute, host of the Head First Podcast with Dr. Hill, Lead Neuroscientist at truBrain, and lectures at UCLA, teaching courses in psychology, neuroscience, and gerontology.
I went to Peak Brain Institute of Los Angeles to meet with Dr. Andrew Hill, having no idea what I was getting into. I had agreed to get what they call a Quantitative EEG "brain mapping" assessment, and to then have Dr. Hill go over the results with me live on the podcast. I was about to learn about how awesome my brain function was — or so I thought.
For the test, they put a web of electrodes over my skull and watched my brain waves for about twenty minutes. After that, they made me go through a nauseatingly boring number-sequencing test. The only hard part of either was not drifting off to sleep.
Simple, right? Super fun. Piece of cake.
Until I heard the results — live on the podcast.
Turns out, I've got some brain issues.
See that picture below? The one where the map of my brain looks bright red? Those are my theta waves, and the bright red color indicates I'm three or more standard deviations away from normal (which is a lot in statistical talk). Yikes! I had no idea I had brain function issues that could be affecting my sleep, attention span, and ability to focus — although my mother happened to be with me, and she revealed some relevant family history I also didn't know! Um, thanks, Mom?
But don't fear, it's not all bad. The point of this kind of testing is not just to find out what's wrong, but to do something about it. Dr. Hill said that with regular training, conditions like mine are fully correctable. I'll be doing at least a month's worth of brain training to find out how much of a difference it makes — so look for the follow-up episode!
In the meantime, listen in to find out exactly what's not working in my brain and the (not so) little details my mother never told me.
Enjoy!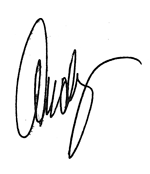 Links Mentioned
Follow Dr. Andrew Hill on Twitter
Follow Peak Brain on Twitter
Peak Brain Institute – Dr. Andrew Hill's "Brain Gym" located in Culver City, California.
Meet Your Brain Waves – "Introducing Alpha, Beta, Theta, Delta, and Gamma."
Neurofeedback – "What It Is And How It Works."
CTE – "What Is CTE?"
TruBrain – Brain food with active nootropics.
Brian Mackenzie – Past Whole Life Podcast with Brian, who introduced Andy to Dr. Hill.