Reading Time:
4
minutes
---
This is a particularly personal interview for me. Not the subject matter, but the broader context — the fact that the editor of Outside Magazine is on my podcast! You see, Outside has been my magazine "bible" since the early 1990s. It was the place I turned for articles, inspiration, gear, adventure, and innovations. It was where I turned time and again when it came to figuring out what to buy, where to go, and what sponsors to go after when looking for new gear for adventure racing.
So when I found out that Outside Magazine, and in particular, the editor, Chris Keyes had contacted the Whole Life Challenge about participating in our event, I was floored.
But wait, it got even cooler.
Chris wanted me (and Michael) to be on the Outside Magazine Podcast, and wanted us to come out to Santa Fe, New Mexico, to record it. So that's exactly what we did — and while we were there, I got Chris to hang out for a couple additional hours with me to record this one.
So, what do you talk about with the editor of a major magazine? Writing, journaling, apps, reading, how an article goes from birth to finished form, and of course, outdoor sports!
Hope you enjoy this as much as I did!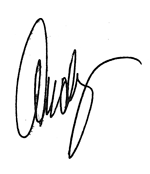 P.S. If you enjoy the podcast, please click here to subscribe AND leave a review. Your written reviews in iTunes are what help us grow our audience, getting these inspiring stories out in front of more people.  Thank you in advance for your help and support!
Episode Resources, Mentions, and Moments:
Andy's history reading Outside Magazine and Adventure Racing

Michael Stanwyck, co-founder of the WLC is the "other" guest on the show

Chris' unlikely career track for becoming the editor of

Outside Magazine

(it includes fly fishing)

How to keep a travel journal (or how Chris did it). And why it helped improve his writing.

What to write about in a a travel journal.

How to journal? Just start.

What writing app / software is best (at least for Chris)?

Writing by hand vs computer, iPhone, or tablet.

Kindle or books?

To do list apps… options… better than handwritten?

Multiple attempts at getting an internship at Outside

Fact checking internship – Chris' entry point to Outside Magazine

Magazine fact checking in the print and digital world

Difference in content between digital and print

Chris describes the journey of a story — from inception to its final publication in print.

The process of figuring out themes of issues

Assigning writers for stories

The communication process between editors and writers

Revisions — too many to count

Photographers and photojournalists – the right one for the right job

The Outside story Chris is most proud of – the Yarnell Hill Fire Tradegy

Movie –

Only The Brave

: Movie based on Granite Mountain Hotshots

How survival and tragedies often make the best stories – why? – Fascinated by our mortality.

Marathon Monks of Mt. Hiei

– youtube documentary about the incredible, epic 7-year endurance journey of a select few monks.

Andy & Michael's stories about some of their first long distance experiences.

How epic endurance expeditions, journeys, and races benefit you by giving you a direct experience of what you can tolerate and endure

The morning routine and skiing before work.

---
BIG THANKS to Chris Keyes! If you enjoyed this podcast or have questions, please let him know by checking out his terrific podcast, and maybe even subscribing!

---
If you enjoyed this podcast, here are some others to check out:
64: Traver Boehm – 28 Days of Darkness and Solitude By Choice
40: Steve Chandler – Your Drill Sergeant vs. Your Mom
Connect with Chris Keyes:
Chris on Twitter
Chris on Facebook
Connect with Andy Petranek to offer feedback or ask a question:
podcast@wholelifechallenge.com
Twitter
Instagram
Facebook
Did you enjoy the podcast? Click here to leave a review.